First names of breweries attending #BXLBF20
January 30, 2020
It's time to reveal the first names of the #BXLBF20 line up! Well… It's not much of a surprise actually, because these 6 breweries have been announced to take part of our Exclusive Beer Pack (there's still some on sale at the moment BTW). Anyway, even if you know them already, they deserve a proper presentation. 😍🤩🔥
🍺 Brasserie Cantillon (BE)
What would be BXLBeerFest without Cantillon?!… A real pillar of our festival since the very first edition. Jean Van Roy in flesh, blood and brettanomyces will pour himself its great lambics and gueuzes. As usual, you can expect some rarities as well.
🍺 The Kernel Brewery (UK)
Ladies and gentlemen, it's an amazing honour to host the craftest of the English craft breweries, the master of hops, the king of Bermondsey…. The Kernel Breweryyyyyy! IPA: If these three letters mean something to you, you know what to do.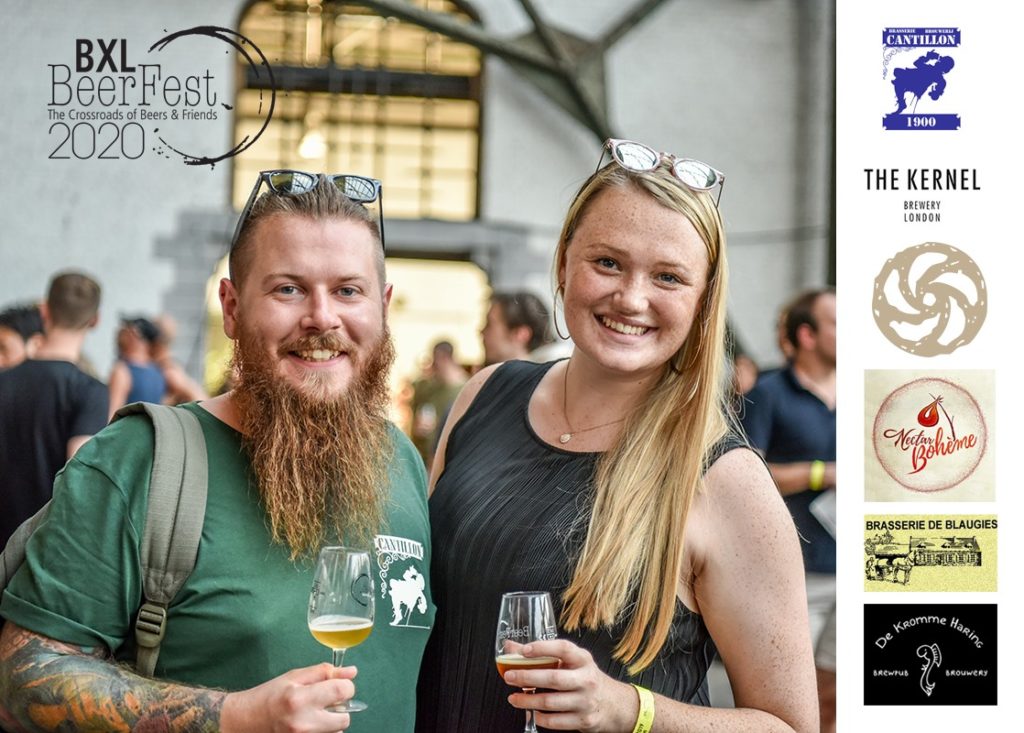 🍺 La Franche (FR)
Régis and Jean-Yves are proud of their beautiful region of Jura in Franche-Comté. As much as possible, they brew with organic malts, hops and even sugar used for foam formation. Come and meet these true artisans devoted to make authentic craft beers.
🍺 Brewpub De Kromme Haring (NL)
Many of you have asked that the brewery from Utrecht come back. We heard you. Kromme Haring will pamper your taste buds with its fish inspired beers. "The only thing we fear is shitty beer" they say. The same for us, welcome again!
🍺 Brasserie de Blaugies (BE)
What could we say we haven't said yet about Brasserie de Blaugies… If you want a liquid piece of Belgian beer history and culture, Pierre-Alex is your man. Not only he will serve you a beer, but he always has a great story to go with.
🍺 Nectar Bohème (BE)
You've discovered Stéphane Renard last year on the Belgian's Got Talent collective stand. This year, he's coming back in full size with 4 beers at a time. Nectar Bohème is not an old brewery but Stéphane knows a lot about brewing from travels and meetings.
Already thirsty?
👉 Don't wait and buy your ticket now (from 5€)